Description
Latest info: Working on a new version with some bugfixes as vst3. Free update for registered users.
Have you ever wanted to have your scores, notes and leadsheets inside your daw? To have them automaticly switch page as the song goes on?
Thats what NotBlock does. You load it into your VST-compatible host and trigger pages of your score using midi, programmed in a midi track or in realtime using midi, screen or touch.
You can edit your notes inside the plugin on the fly using your touchscreen or mouse and use templates to fast, on the set, edit new notes.
Key features:
128 diffrent programs (folders) with it's own settings.
Each program can store 128 diffrent notes saved as BMP, PNG or JPG (use pictures of scanned scores etc).
Built in editor for fast editing on set.
Switch notes using

midi keys
pedal (or any other controller) for next image
buttons on screen
swype left/right on the screen
Makes no sound at all.
Load as VSTi (instrument) in any VST-compatible host.
Use it trigged by midi on stage or studio or use it live triggered in realtime using midi or touch.
Windows vst 2.4 (x.dll file) for x86 (32 bit) and x64 (64 bit).
When ordering NotBlock you will get your personal license-code that you need to register the plugin on your system.
More information and help is available on The NotBlock Help page.
Here is a youtube demonstration of NotBlock.
Just let your imagination fly. Use it for karaoke lyrics, use it inside long dawprojects to take notes on The fly, as todolist, use it in daw to visually count in to new parts or a song… Just a few ways to use it.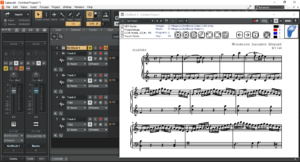 NotBlock in Cakewalk by Bandlab.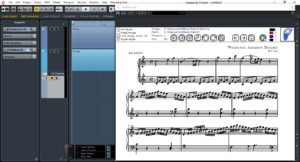 NotBlock in Steinberg Cubase LE 8.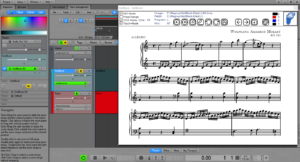 NotBlock in Zynwave Poduim Free.